The Loan
The City of New Haven has joined forces with the Brightpoint Development Fund to provide working capital for small business owners impacted by the COVID-19 crisis by offering a loan for businesses located within the New Haven city limits.
New Haven Revolving Loan Fund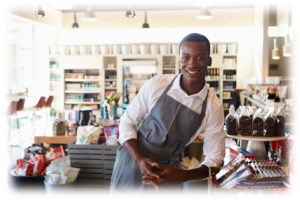 Loans up to $10,000
Low interest rate & commitment fee
Limited documentation required
Streamlined review process
About the Program
The program requires each business to retain employment of
Low to Moderate Income – Full Time Equivalent job
position(s) for at least six (6) months following closing of the
loan.
Business must be located within the New Haven city limits
Business must have been established and operating prior
to February 1, 2020
How to Apply
Submit a loan application available at mybdf.org, along with the required documents (see below.) Once you have completed all documents, reach out to our office at (260) 423-3546 ext. 215 or bdf@mybrightpoint.org. Funds are limited and will be provided on a first come basis.
Required Documents List
Two Years of Personal and Business (All Schedules) Tax Returns
Proof of Business Incorporation
Two Months of business and personal bank statements
Founded in 2010, the Brightpoint Development Fund is a nonprofit organization that provides affordable
business loans, financial education, and housing development services.
We are a U.S. Small Business Administration (SBA) micro lender and a U.S. Department of the Treasury Community Development Financial Institution (CDFI).
Contact Us
Brightpoint Development Fund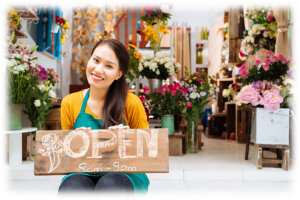 227 E Washington Blvd.
Fort Wayne, IN 46802
Tel: (260) 423-3546 Ext. 601
Fax: (260) 440-3291