The Loan
The City of Fort Wayne created a new partnership with Brightpoint Development Fund to help local small businesses survive and thrive during the COVID-19 pandemic. The program is available as a zero-interest loan for businesses located within the City of Fort Wayne who have fewer than 30 full-time employees or full-time equivalents. 
Fort Wayne Small Business Emergency Relief Program
Loans up to $20,000
0% interest rate
First 12 months are forgiven; remaining balance termed over 36 months with monthly payments of principal only.
Zero commitment fee
Streamlined review process
How to Apply
This application period closed on Friday, September 4, 2020. Please re-visit this page to learn of any updates or new application periods.
Who Are We?
Founded in 2010, the Brightpoint Development Fund is a nonprofit organization that provides affordable business loans, financial education, and housing development services.
We are a U.S. Small Business Administration (SBA) micro lender and a U.S. Department of the Treasury Community Development Financial Institution (CDFI).
Contact Us
Brightpoint Development Fund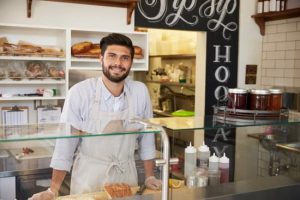 227 E Washington Blvd.
Fort Wayne, IN 46802
Tel: (260) 423-3546 Ext. 610 Fax: (260) 440-3291